16 Winter Skin Care Tips for Glowing When It's Snowing
December 29, 2016
Let's talk winter and skin.
I live in the Midwest where there are glorious days
of living in a snowglobe...but also extreme winter weather
that does a number on your skin, mainly since the heat
gets cranked up inside, causing skin to become very dry.
Here's the simple math:
Cold weather + Low Humidity = Uncomfortable Dry Skin
And the solution:
Prevent + Soothe + Nourish = A Lovely glow
But first the skinny on skin:
(and you really should pin this to your inspiration board)
Ha!
"Kindness is like snow. It beautifies everything it covers." KAHLIL GIBRAN
Read on for helpful skin care tips to the rescue to
get back to glowing when it's chilly and snowing.
"Let us love winter for it is the spring of genius." PIETRO ARTINO
This isn't a sponsored post...I won't earn money
from mentioning products here and simply share
what is working for me in case you care to try them.
I don't sell Votre Vu
anymore, but that hasn't kept
me from loving and buy
ing this yummy line!
I didn't start a skincare routine early enough in life,
and I have no excuse really since my mama has always
taken excellent care of her skin (and it shows!) and taught
me better...so I have more lines than Mom and a turkey
neck I feel bad about from years of sun.
It's more important than ever that I be more disciplined
risk for melanoma, and I want to take good care of this
No.1
...Make Friends With
Luke...Lukewarm.
Hot water temperatures can feel amazing during
the cold winter months, but for cleansing your face
and hands, opt for lukewarm water temperatures
to avoid stripping oils away from the skin.
No. 2
...
Keep Exfoliating.
Exfoliating to remove dead skin cells from the outer surface of your skin will help to promote smooth skin and prep it to better absorb moisturizer. In winter, you may wish to use a milder exfoliant a few times a week to keep it polished. You'll want to avoid harsh exfoliation which could lead to irritation and increased dryness.
Personally, I have experienced great results with
Votre Vu's Refind which is super gentle.
"Winter is on my head, but eternal spring is in my heart." VICTOR HUGO
No. 3...Don't Towel Off Thoroughly.
No. 4

...Keep Moisturizers Accessible.
If your skincare products are hidden in a cupboard or drawer, you are less likely to reach for them or remember to apply them. So do place these moisturizers and lotions where you will see them and within easy reach...right outside the shower, on a nightstand, on a coffee table, on the vanity, in your handbag, and in your car.
tube with an almond hand creme (smells like love)
and a cool cap on top containing a lip balm...I have them
scattered around the house in winter to grab.
"I love you more than my own skin." FRIDA KAHLO (photo credit: son, Jake)
No. 5
...Think Indulgently.
If you are a product junkie like, me you may be tempted to be conservative with the application, hoping to stretch the value...but you may not end up using enough to reap the benefits. I think this is especially true for lotions dispensed with a pump where we may skimp on the quantity.
Dermatologist Julia Carroll recommends going large-format as a self-training trick. "A tub is a great signal that this is something you're going to slather all over," she notes.
"She runs out of herself, out of her skin. Into freedom." A. Van Herk
No. 6...Oils are Awesome.
When oils are applied over dampness, some of that extra water in the top layer of the epidermis is kept so it can be a smart layering option for dry complexions. I received Aveda's

Tulasara Radiant Awakening Ritual

for Christmas

that I'm applying

before moisturizer

. It is pretty yummy.
Oil can also be massaged into skin on the face

before foundation to boost your glow.
"Shedding one more layer of skin, keeping one step ahead of the persecutor within." BOB DYLAN
No. 7
...
Avoid Allergens, Toxins & Irritants
Allergens, toxins and irritants can cause certain dry skin conditions to flare, and winter skin is more vulnerable...so avoid contact with: fabric like wool which may irritate, detergents containing a lot of chemicals, and cleaning products with toxins and chemicals.




Use skincare and household products designed for sensitive skin which are made with non-toxic, healthy, and high quality natural ingredients.
"The mind does not take its complexion from the skin." FREDERICK DOUGLASS
No. 8...
Prevent Dry Hands.
Skin on our hands is thinner than on other parts of the body (due to fewer oil glands) which is why they dry out easily in cold, dry weather. To prevent itchiness and cracking, make sure to wear gloves outdoors, and avoid wool gloves to avoid irritation.
I am loving
Aveda's Hand Relief
with andiroba oil
and other plant hydrators...
it smells complex and luscious.
The best foundation? Glowing, healthy skin.
No. 9...Hello, Lovely Humidifier.
Central heating systems blast hot dry air throughout our homes and offices so we need the humidity from humidifiers to add moisture to the air to prevent skin from drying out. If you don't have a whole-house humidifier, consider small humidifiers throughout your home to disperse moisture evenly.
"My age is as a lusty winter, frosty but kindly." SHAKESPEARE
No. 10...Hydrating from Inside Isn't Enough.
Your skin will not have a glow if you are dehydrated, and drinking water will definitely improve it. But while water is super important for overall health, "the average person's skin does not reflect the amount of water being drunk," writes Kenneth Bielinski, MD, a dermatologist in Oak Lawn, IL.
The doc says "Its a very common misconception."
So while you may think drinking 10 glasses of water a day will help your skin's moisture, it probably won't, even though it's great for your health. So make sure you are not simply relying on fluid consumption as a substitute for skincare and moisturizing.
"Her skin shone luminous and impossibly pale, as if it drank light from the moon." M. Miller
Since lips do not have oil or sweat glands, they get chapped. Make sure you use a high quality lip balm or rich ointment on them.
I feel as though my lips are extremely fragile and vulnerable as I age so I have to baby them more now in the winter. I wear a long-lasting lip stain like Chanel's Rouge Double Intensite Ultra Wear Lip Color as a barrier even if I am not venturing out in public since these stains seem to seal in moisture after showering and keep my lips from drying. I layer lip color (I like Chanel's Rouge Allure Luminous Intense Lip Color) or lip balm (like
YBF's Quench) on top of the stain, and I usually avoid gloss since this seems to contain drying agents exacerbating the dryness.
"Years may wrinkle the skin, but to give up enthusiasm, wrinkles the soul..." S. Ullman
No. 12
...Moisturize While You Dream.
Areas of your skin which feel dryer, such as hands, feet, elbows, and knees have thin skin and lose moisture quicker than other areas.
Slather on moisturizer at night, wearing cotton gloves and
socks to seal in the moisture overnight.
"Think how lucky you are that the skin you live in, so beautifully holds the "You" who's within." M. TYLER
No. 13
...
Resist Hot Showers.
This one's a hard pill for me to swallow since there is just nothing like a long hot shower to combat the chill in the air, and since my best creative ideas emerge in the shower (honestly, I feel the way my brain functions in the shower makes it possible to solve global problems and usher in peace on earth...then I turn off the taps to confront cold, dry, complicated reality beyond the steam!).
When the water temperature in the shower is too hot, it dries the skin and washes away those valuable natural oils.
"Laughter is the sun that drives winter from the human face."
No. 14.
..
Mr. Sun is Still Here in Winter.
We still need sunscreen in winter despite cold temperatures since the sun's UV rays are still active and still damaging.
"There is a perfection in everything that cannot be owned." ANAIS NIN
No. 15
...Stick with a
Skin
care Routine.
Know what I find more annoying than dry skin on my face?
Dry, wrinkly, unevenly toned, saggy skin on my face.
I don't need to look 40, but I'd like a little glow, ya know?
So no matter your age, it's important to habitually use anti-aging and nourishing products day and night to address the needs of changing, aging skin.
"For beautiful eyes, look for the good in others." AUDREY HEPBURN
My routine?
(you already know I'm a hopeless junkie!)...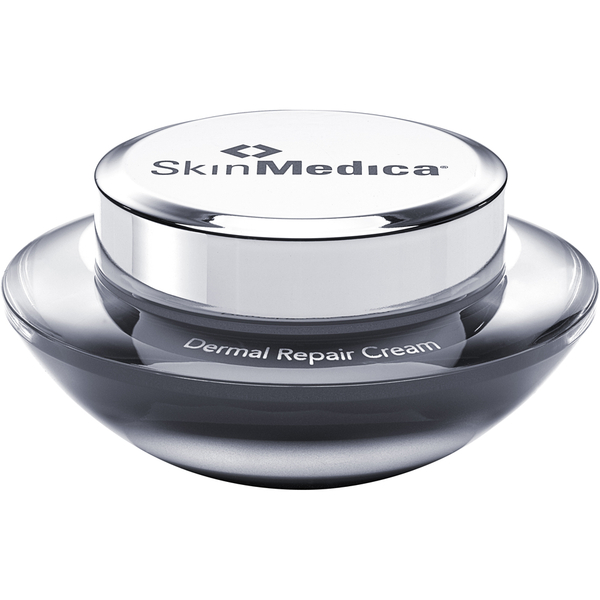 were recently sent over to review, and so far I am
digging this duet of purity...I'll keep you posted.
Just one more tip I want to share about
your skin in winter, although this one is evergreen.
"I am not this hair. I am not this skin. I am the soul that lives within." RUMI
No. 16...
Treat Your Skin Like a Beloved Friend.
Your skin is an organ of the body, and although it is forever changing, its cells always turning over, it's the one skin you've got and serves you awfully awfully well if you think about it. Our skin is counting on us to care for it and not curse it or resent it as it progresses through the lifespan...I have been very guilty of this.
But I have a sneaky suspicion that if we begin to think in gentler terms about skin as a dear friend, we will begin to naturally treat it with more loving kindness.
"I don't like trends. They tend to make everyone look the same." CAROLINA HERRERA
A Personal Story About Skin
Some of you know I underwent a bilateral mastectomy three years ago and required donor skin for reconstruction (in my case,
Alloderm from the Acelity company).
I cannot express my gratitude for wonderful people
who choose to donate organs (like skin). Many of us,
for various reasons, continue to benefit in important ways,
from organ donors and isn't it
an amazing thought that...
because of such a kind offering, in a sense,
that kindness lives on to this day
,
literally close to my heart,
with another's skin protecting me?
"The color of springtime is in the flowers; the color of winter in the imagination." T. GUILLEMETS
Thanks for visiting today, friends.
If you missed
these recent posts
, be sure
to click over to the latest lovely:
Peace to you right where you are.